Raphael Stone: Providing Modern, High-Tech Quartz Surface Solutions
Discover the fusion of modern design and innovative technology with Raphael Stone's quartz surface products. Meticulously crafted, our quartz surfaces combine aesthetic allure with exceptional durability, ensuring they stand the test of time. Leveraging state-of-the-art technology, we have engineered these surfaces to resist scratches, stains, and heat, making them the perfect choice for kitchens, bathrooms, and other high-traffic areas. Their easy maintenance and vibrant range of colors further enhance their appeal. Choose Raphael Stone for a stylish, high-quality, technologically advanced quartz surface solution that transforms your space.
Quartz: Combining the Aesthetics of Marble with Enhanced Durability
Experience the elegance of marble without the associated drawbacks through our exceptional quartz surfaces at Raphael Stone. We understand that while many people love the timeless beauty of marble, they are often dissuaded by its tendency to stain, scratch, and etch. That's where our quartz surfaces come in. These surfaces are designed to mimic marble's stunning patterns and colors while offering superior durability and ease of maintenance. Our quartz surfaces are highly resistant to scratches, stains, and heat because they are crafted with cutting-edge technology. Now, you can enjoy the sophistication of marble without worrying about its longevity. Choose Raphael Stone's quartz surfaces for an unmatched blend of aesthetics and functionality.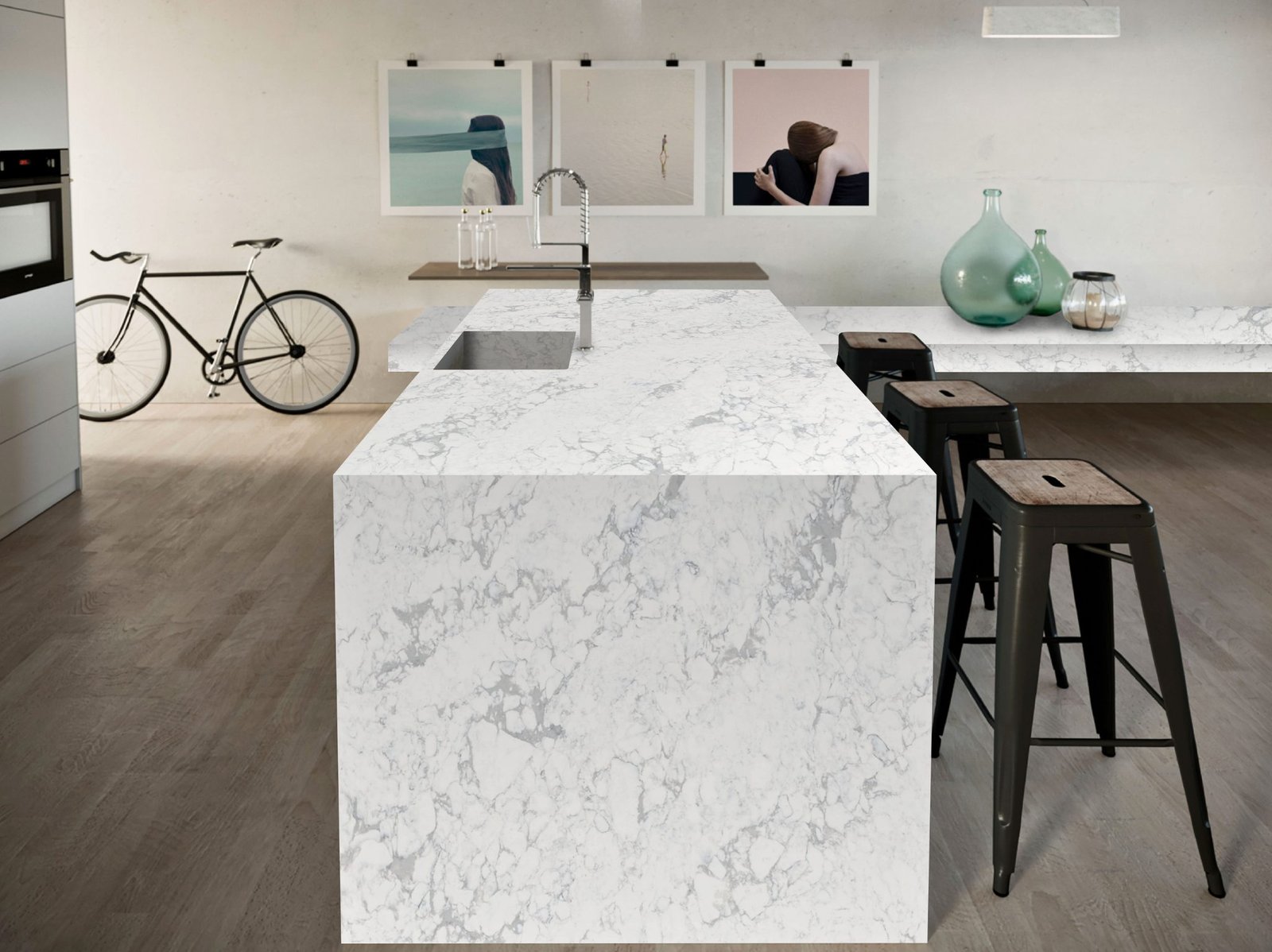 Raphael Stone: Offering Over 80 Unique Quartz Surface Colors and Patterns
Dive into a world of vibrant and unique aesthetics with Raphael Stone's Quartz surfaces. Our collection boasts over 80 exquisite colors and patterns that go beyond nature's offerings, allowing you the freedom to personalize your spaces like never before. From dazzling brights to sophisticated neutrals, our diverse palette is meticulously crafted to suit every design preference and style. Whether you're aiming for a contemporary vibe or a classic charm, our expansive range ensures you'll find the perfect match for your vision. Experience the blend of art and technology with Raphael Stone's Quartz surfaces and add a touch of individuality to your interiors.
Bookmatch & Finish: The Artistry of Raphael Stone
Our book-matching technique allows for creating a mirror image pattern, yielding a captivating, symmetrical design that is a true statement of luxury. Further elevating the allure of our surfaces is their polished finish, which imparts a sleek, glossy look that brilliantly reflects light and exudes sophistication. The combination of book matching and the immaculate finish enhances the visual appeal of our quartz surfaces and adds a touch of luxury to any space. Choose Raphael Stone for meticulously crafted surfaces with impeccable design and superior aesthetics.